There are a lot of great "Gitfiddle Pickers" out there, and I admire all of them, but there are a few out there that really knock me out!
They are great, talented, and many of you have never heard of them, other guitarists and musicians have, so you checked out the ColdtrainBlues Hall Of Fame, but I'd like to give a shout out to some of my personal favorites favorites!

Big Daddy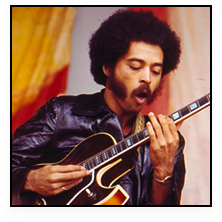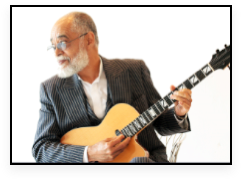 David T. Walker
, The Godfather of session guitarists, is the guest guitarist on "Making Me Feel" on the Funkin' Da Blues CD
Legendary Artist/Guitarist/Musician/Producer/Composer known for His distinct and Beautiful Signature Sound/Touch which is often compared to a Harp, Birds or Water with "Soul, In Light & Grace".

David T. Walker was born on June 25, 1941 in Tulsa, Oklahoma USA.
Ruth and Julius are his parents and He is the eldest child in a family of ten.
His parents migrated to San Pedro, CA when He was two years old.
www.davidtwalker.com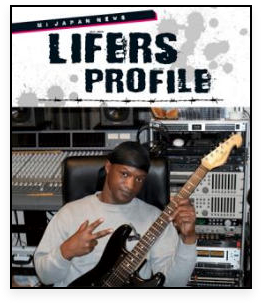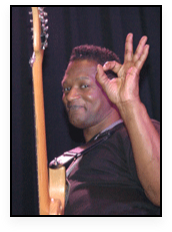 Z'andre Yarborough is the number one foreign guitarist in Japan, his services are in demand by all of the top Japanese artists and touring foreign artists performing in Japan.
If you would like to hear what this young fella can do, check out the Shampen & The Chill /No Bull CD, get a taste of his rhythm & lead work!
He's Playing the guitar introduction and first guitar solo on the track, We Love Funkin' Da Blues
Ray Bailey was born in Los Angeles California, the son of a postal worker Father and a musician Mother in June of 1956. One of his earliest memories is of listening to jazz records played by his Father on the family phonograph. His mother Anna noticed and encouraged the toddler's interest in music and at age two Ray was climbing up on the bench of the piano trying to play along with the radio. Ray's Mother was a professional jazz saxophonist in Los Angeles, playing in the Be-bop style of Charlie Parker and Dizzy
Ray Bailey is one of the top blues guitarists, in the world, Ray is the featured guest guitarist on Everybody Knows About My Good Thing, On the ColdtrainBlues CD Funkin' Da Blues
12/5/11 Living Blues Magazine
11/7/2011 Ray's new Studio Album "Cruisin For A Bluesin" is released for radio airplay in North America, Australia, and Europe.
2/22/2010 "Resurrection" holds at #6 on the National Roots Music Blues Charts!
2/16/2010 "Resurrection" chosen as Pick of the Month by UK prestigious magazine "Blues and Rhythm"!
http://www.raybaileyblues.com/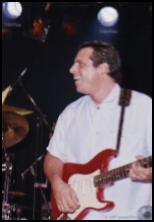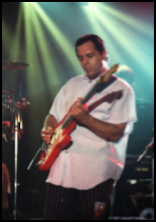 Doug Scott
is a gifted guitarist who is proficient in any genre, but has some serious blues chops. Doug is the guest guitarist on "Don't Make Me Pay For His Mistakes" on the Funkin' Da Blues CD. Doug has played and/or recorded with with Joe Cocker, Brian Auger,Bill Champlin, Kathi McDonald, Hamish Stuart, Kenny Loggins, Michael McDonald and Produced dozens of Cds, most recently a full lenghth for Seymour Duncan.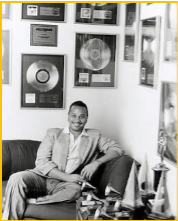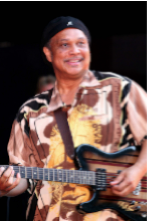 Al McKay
World famous guitarist and multi-platinum songwriter. Veteran session player, sideman and in-demand instrumentalist, both on stage and in the studio. A bandleader of international renown.
Over the course of the extraordinary career that is now entering its fifth decade of uninterrupted music-making, Al McKay has established a reputation as one of the most innovative and influential artists of his generation. A musician's musician, McKay's professional portfolio puts him front and center in many of the pivotal moments on modern music history and even if his name doesn't immediately ring a bell, there's no mistaking his unique and distinctive sound. Simply put, Al McKay is the real McCoy.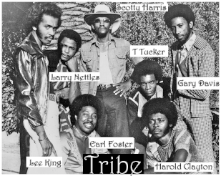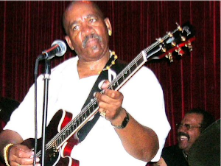 This former member of the recording group Tribe, has went on to become one of the hottest blues guitarists in the world, his accomplishments are to many to name so Ill just leave you with a link to him and his brother Sam, who also recorded with try.
The King Brothers Blues Band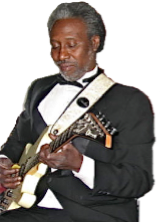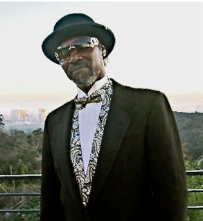 Jeffrey Colbert…Former ColdtrainBlues Guitarist, featured on The Party Train CD
Was born in the great state of Nebraska, where he played and sang in his father's church, giving him the deep gospel roots that are apparent in his playing and singing. During his youth he worked with all of the major blues and jazz groups passing through his home town of Omaha. Coldtrain finally realized that in order to realize his musical ambitions, he had to venture out, so he found himself in Southern California where his career hit a roadblock when he ran afoul of the law. This experience left a bitter taste in his mouth, as he slowly saw his dream start to slip away. Because of the richness of those life changing experiences, his playing became stronger, as he toiled and applied his craft in blues joints all over Los Angeles, after all, how can you sing & play the Blues if you never had the blues? Trying to eke out a living in Los Angeles and still pursuing your dream, shows the rock steady determination that will either break you or make you. Train's a living example of the American Dream, anything is possible in this great country.